Learn to declutter your home and create
the space of your dreams
This e-book is the ultimate decluttering guide you need to create the space of your dreams.
No matter where you are in your decluttering journey, this e-book will help you to tackle your clutter and transform your home.
It's a collection of all the decluttering tips and advice that I've shared on the Simple Happy Zen channel, all bundled up into one beautifully designed document. Plus new chapters and helpful checklists that I haven't shared anywhere else.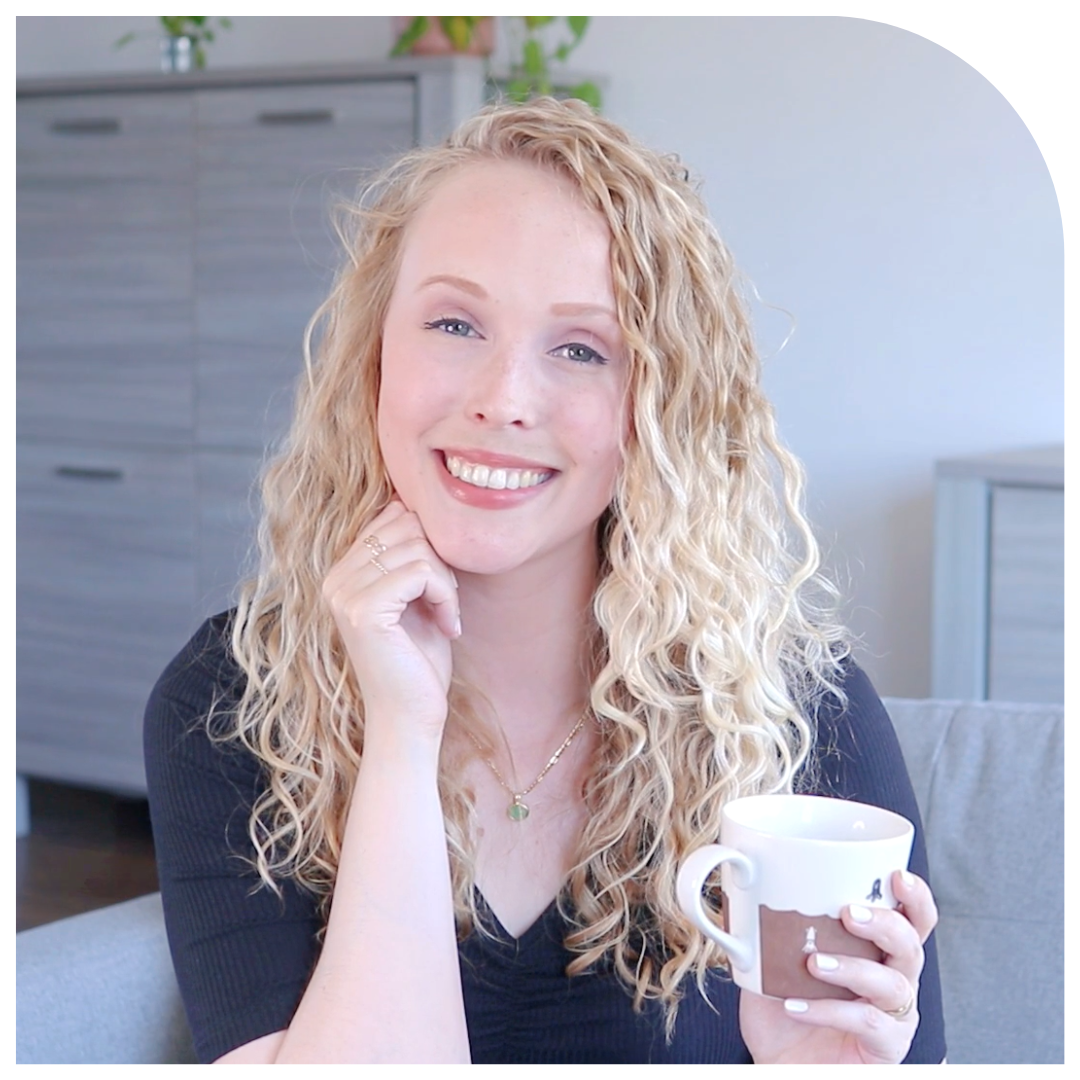 Hi, I'm Vera
I'm the content creator of the YouTube channel Simple Happy Zen. Minimalism has been a big part of my life since 2013 and it's one of the best changes I've ever made. With over 100,000 followers, my videos have helped people all around the world to improve their happiness through minimalism and decluttering.
I created this e-book so I could teach people like you how to achieve the same results that I learned through years of trial and error. By the end of it, you'll know exactly which steps to take to create the space of your dreams.
Do you have any questions about this e-book? Check the FAQ or email me directly at [email protected]
Here's how this e-book will change your world
I imagine you already know that decluttering has many benefits. But in case you need a few reminders, let me quickly give you some reasons why decluttering is so powerful, and why it can greatly improve not just your home, but also your life. 
You'll have more time. Time is the most valuable resource you will ever have. Practicing minimalism and decluttering your possessions will save you lots of it.
It's a lot cheaper. When you own less things, you'll buy less things. Living in a simple, clutterfree space will make you appreciate your belongings more.
More freedom and flexibility. Living with less things means living lighter. This can give you what you need to finally start making your dreams a reality.
You'll be more grateful. Downsizing your belongings will make you appreciate all the wonderful things you already have. And you'll know that you don't need to buy more stuff in order to be happy.
You'll have more space. Not just in your home, but also in your mind and in your heart.
You'll be more organized. Having fewer things and less clutter around you will help you to get organized, create plans or goals and follow up on them
You'll be happier. Money can't buy happiness, and buying new stuff will also not bring us lasting happiness. Having fewer things around to distract you can help you to realize this and find what you do find important for your happiness.
What's inside?
✓ A 90 page PDF file full of guidance towards a decluttered home
✓ How to decide a decluttering strategy that works for you
✓ Decluttering pitfalls to avoid
✓ Helpful tips for challenging categories of clutter
✓ Dealing with sentimental items, gifts, paper clutter, fantasy self items, expensive items, what-if items & more
✓ Checklists to help you create a space you love
✓ Beautiful images and inspiring quotes throughout
This e-book is perfect for you if...
... you love the Simple Happy Zen videos and want something like it you can read
... you've been thinking about decluttering for a while, but you never got around to it
... you want to take your decluttering to the next level
... you don't feel in control of your physical space
... you've decluttered before, but you feel like the clutter is sneaking up on you again
... you feel like you need a final push when it comes to those challenging areas of clutter
... you love a beautifully designed document full of inspirational images and quotes
Here's what will happen when you click that purchase button:


Step 1. You'll be brought to the checkout page to enter your emailaddress and payment information.
Step 2. You'll click the button at the bottom of the page to confirm your purchase.
Step 3. You'll be brought inside the course platform to download your copy of the e-book!
It's that easy.
You will also receive an email from me with your confirmation. You can download the e-book to your computer or print if you prefer.
If you somehow lose your copy, you can always come back to this course platform to access and download your file again!
See what others have to say...
This e-book is different, in a very positive way. It gives you a lot of food for thought, tips and ideas without being black and white. The layout is true to Vera's style, calm, soothing, inspiring… This e-book has inspired me to look at my home and my life in a different way. The journey has begun. Thank you for inspiring me.
- Ann Katrin -


This book really helps not only decluttering, but also understanding why something "goes wrong" in the house, like clutter or difficulty while tidying. Vera explains with clarity how we can understand if something is useful to us, through interesting and unexpected questions. It is like having her next to you, helping you with the right questions and answers!
- Laura -


If you are unsatisfied with your life and living situation and you aren't sure why, this book as well as other content from the author could help you free yourself from shackles you don't even realize exist.
- Kristina-


I am very happy with this e-book. Easy to use, great reference, very well put together. I am on my journey of decluttering, and I find it very useful. I recommend it to all and I am happy to support a great channel.
- Julie -


I can really recommend this e-book because it offers guidance for beginners but also has some tips and insights for advanced minimalists. It is easy to read and the layout is very beautiful and made with love! Most of all I like the summary of questions to ask when decluttering which can be very helpful. This e-book shows new perspective and everyone interested in minimalism and decluttering should give it a try!
- Sophie -


I absolutely loved Simple Happy Zen's Decluttering Guide. It's a great read and a perfect start to my minimalism journey and something to do during the quarantine. I would highly recommend this book to anyone starting their minimalism lifestyle or just wanted to clean up and organize their belongings.
- Jessica -


 I would recommend this book to anyone looking for a friendly and practical guide to decluttering. The overall personal tone set it apart from other books that I have read. I know that I will go back to it from time to time. It is so nice knowing that I can just use this one book to refer to.
- Donna -


I always postponed decluttering, but with this e-book I figured out how to start and started immediately after reading. Thanks for this book in a beautiful calming style.
- Nicole -


I really like the way the ebook is organized, it's very understandable and I think there are interesting tips. I also love the images inside.
- Patrizia -


Lovely e-book for those starting out or looking for encouragement in their minimalism journey. The tone of the book and the photos echo the serene yet practical approach of Vera's videos. Vera is young but I sense a wise soul. She promotes minimalism as a tool to greater fulfillment (as well as a less messy house and a bigger bank account).
- Sandy-


I got this ebook because I like the Youtube channel. The book is an excellent tool to help get one started and to see minimalism from different aspects. It's not about "get rid of everything until you can live out of a suitcase" but a tool for figuring out how you want to simplify your environment according to your needs. I really enjoyed reading it and do recommend it to anyone looking for simplicity.
- Erin -


I'm new to minimalism; I started about two years ago, and I've tried to find some inspiration on the Internet, with very few results, until I came across one of the videos of Simple Happy Zen on YouTube. Here, I basically found all the tips and all the answers to the questions I could have about the topic, but most important, all the inspiration I needed to stay motivated and move towards this new lifestyle. This ebook is a summary of all those helpful tips and inspiring quotes to have at hand. Easy to read, useful, and beautifully designed, but it also reflects the love and dedication of its author.
- Wendy -


Vera really puts her "heart" onto the pages. The same calm & encouragement I received from her videos I get from reading her book . It is reasonably priced and gives me a strategy and a reference point -encouraging me to take my time , complete my worst areas that need decluttering and move forward . This book has helped release emotional ties I did not realize I had to "things" as well. Well worth the small investment.
- Lisa -

Frequently Asked Questions
What is Simple Happy Zen?
Simple Happy Zen is a YouTube channel that is perfect for anyone who's interested in intentional living and taking care of their happiness. There's weekly videos about minimalism, simple living, decluttering and self development. 


What is Simple Happy Zen's Ultimate Decluttering Guide?
This e-book is a collection of all the decluttering tips and advice I've shared on the Simple Happy Zen channel, bundled up into one beautiful document. Plus, there are new chapters that I haven't discussed in detail anywhere else. Watching YouTube videos can be wonderful, inspirational and motivational. But sometimes we want something a bit more permanent. That is why I've created this e-book.


How does it work?
After you purchase and download this e-book, you will have it forever.


How is this e-book different from your videos?
This e-book goes further than any of the advice I've shared in my videos. There are chapters I haven't discussed anywhere else, as well as helpful checklists that can help you declutter your own home.


Can I read this on my e-reader?
This ebook is a PDF file. It's best to read it on your desktop, phone or tablet. It is possible to open this ebook on most e-readers, however the layout and pictures will probably not be shown correctly.


I can't wait, how do I start?
Click the button to purchase the e-book and to go to the checkout page. Once you're signed up, you can download it immediately.


What are the payment options?
You can pay via credit or debit card, PayPal or Apple or Google Pay.


What if I change my mind?
It's important to me that this product provides real value for you. If you're unsatisfied, contact me at [email protected] in the first 30 days to get a full refund.


What do I do if I have more questions?
Contact me at [email protected], and I'll get back to you.